EV CHARGING SOLUTIONS in LEXINGTON
ELECTRIC VEHICLE CHARGING
INSTALLATION, MONITORING and REPAIR SERVICES
If you're looking for commercial EV charging solutions in Lexington or the surrounding areas, look no further than M&M Mid-Valley Service & Supply.
From site assessment to installation and maintenance, M&M is a one-stop shop for all your EV charging needs. We've got a high tech solution for any EV challenge, even complex infrastructure.
Contact us for fast and efficient EV services in the greater Lexington area, including Southland, Shawneetown, Hollywood, and Lexington Manor.
Commercial EV Charging Station Installation in Lexington
M&M Mid-Valley Service & Supply offers full service EV installations for any and all commercial segments in the Lexington area. These include auto dealers, fleet operators, parking lots and garages, retail, hospitality, and healthcare settings. We're aware that one size never fits all, which is why we provide customizable solutions that are tailored to your specific site. 
M&M can install, service, and repair the following types of EV charging stations: 
Level 2 AC Charging

Level 3 DC Fast Charging 

Battery Buffered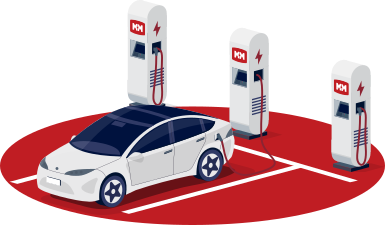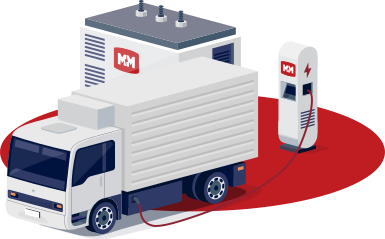 How much does a commercial EV charging station cost in Lexington?
Our team offers the most advanced EV charging technology on the market, resulting in cost savings and efficiency. While there are government rebates available for many EV charging station installations, it's important to understand the cost up front.
Contact us today for a quick cost estimate for:
Level 2 Chargers

DC Level 3 Chargers

Megawatt Chargers
EV Charging Station Repair in Lexington
"Minimal downtime" is our middle name. That's one reason our customers keep choosing M&M as their EV charging station repair company in the greater Lexington region.
We offer comprehensive service of EV charging stations in the greater Lexington area, including emergency repairs. Our technicians have one of the fastest response times in the industry standard to get your charging station back up and running.
Regardless of the number of charging stations at your site, our team will thoroughly repair any stations, cables, and other parts that are not functioning properly.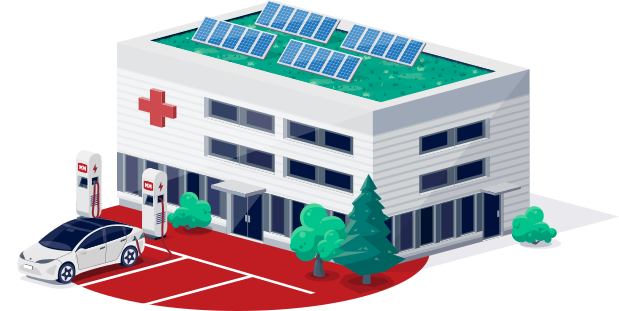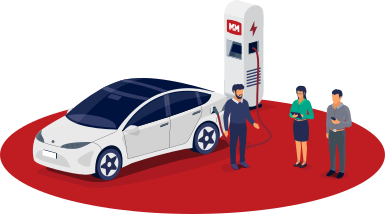 EV Charging Station Maintenance in Lexington
Planned maintenance is an integral part of keeping your EV-driving customers happy. With planned maintenance, issues are detected and addressed (or prevented entirely) before they become bigger, profit-sucking problems.
Our planned maintenance services include 2 visits per year, or one every 6 months. This ensures that your stations remain available for customers.  
The maintenance cost per visit is contingent upon the number of stations at the site:
1-4 stations | $225 per visit

5-9 stations | $400 per visit

10-20 stations | $750 per visit

20+ stations | speak to our team for pricing

Additionally, there is a trip charge that will be added based on distance traveled to the site being serviced. 
CREATE THE PERFECT CHARGING SOLUTION
We'll get your EV charging station set up in just 4 easy steps.
SCHEDULE FREE CONSULTATION
No electrical issue is too complex! Give us a call to discuss your situation and learn about your options.
Based on your individual goals and location, we work with you to create a customized plan for your new EV solution.
This is the fun part. Our teams take care of everything—infrastructure, installation, startup, and warranty work. You get to watch the magic happen.
24/7 SUPPORT & MAINTENANCE
After installation, you can call us any time with any issue. We will keep your EV charging stations up and running!
TALK TO AN EV CHARGING SPECIALIST IN LEXINGTON, KY